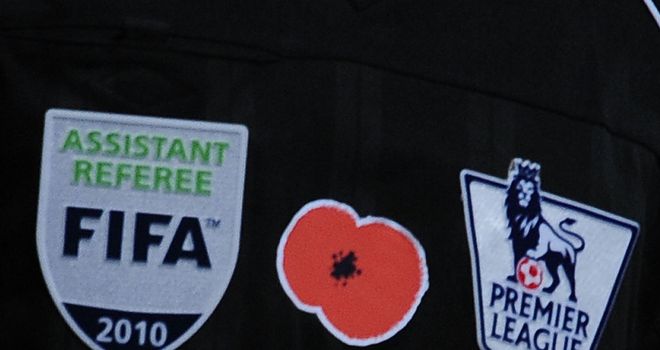 Nothing political to see here
So after much consternation and brouhaha, the English and Welsh FAs have been granted a compromise by FIFA which will see them wear an armband with a poppy rather than a poppy on the front of the shirt.


Bravo, victory for the British associations. To think that FIFA were actually trying to tell the English FA what to do! Do they not know that England invented the game? The cheek!
FIFA eventually relented from their previous position when the political figures Prince William, Duke of Cambridge and British Prime Minister David Cameron wrote to FIFA, presumably telling FIFA how it was wrong to prohibit the poppy and that there was absolutely nothing political about it.
Nothing political… right.
The Royal British Legion said the dispute was not between itself and FIFA, nor even the English FA and FIFA, but the British public and FIFA. How's that, eh? Indeed, the British media has already described FIFA as having "backed down" and yielding to the "demands" of the English FA. But in reality, it's more like a tired parent granting a petulant child one sweet rather than the whole bag.
The world governing body of football expressly forbids the flaunting of political, religious or commercial messages on the shirts of their member associations. That seems fair enough to me. International sport is political enough without encouraging aggressively partisan advertisements.
Ah, but being told what to do doesn't sit right with some. The whole affair reminded me of the time when another British association, namely the Irish FA, took FIFA – and the Football Association of Ireland – to the Court of Arbitration for Sport with the complaint that FIFA were interpreting their own eligibility rules wrongly, to the detriment of the IFA. Yes, really. Read that back to yourself again.
I'm slightly disappointed with FIFA's decision. They granted a compromise after an unremitting media storm, coupled with British politicians flexing their political muscle.
But if the English FA and the British public feel like honouring members of a force whose purpose often involves murder, by creating a shameful fuss about wearing a poppy on their shirts at a football game, essentially diminishing the whole thing to a fashion statement, they can knock themselves out.