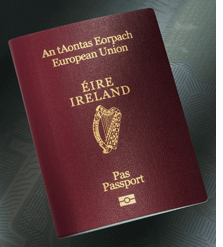 Token citizenship?
During the past few months, I have developed a deep resentment of the nature in which I, as an Irish citizen, am treated by the establishment in the south. I have spoken to people in the public service, friends and colleagues, outlining how I feel discriminated against – that my Irish citizenship amounts to nothing more than a token gesture and that my Irishness appears to be secondary to the Irishness of someone who happened to have grown up south of the border.
Obviously this attitude has existed for years and years – I am not the first, nor will I be that last to endure such discrimination – but, it is important to note that, precedence does not legitimize it. It is an abhorrent attitude which must be vehemently challenged by all Irish citizens, particularly those from the north, if we are to take any value from our citizenship. And after all, what is a state without its citizens?
Recently, such partitionist attitudes were showcased in the media of the southern state, with many commentators stating that, while Martin McGuinness was good enough for the northern executive, he wasn't acceptable in office in the south. In Pat Kenny's Frontline presidential debate, an audience member rejoiced in her ignorance of the Troubles, "I don't want to know about it.", she happily declared to the nation.
Not only is this lady's attitude an affront to her fellow Irish citizens on both sides of the border, her outright and wilful ignorance is an insult to the intelligence of any half-way educated person. I'm not sure how widely her views are held, but it is nevertheless worrying.
Irish citizens in the north must begin to take a much more active interest in the affairs of the Dublin government in order to encourage, nay demand, that their rights as citizens of the Irish state are upheld, that they are cherished and cared for in the same way any other Irish citizen would be, instead of being viewed as peripheral and second-class Irish.